Corporate Video Production Services
About The Services
Our corporate video production services are here to help those who need video content for a multitude of reasons. Having established Webvid in providing website videos originally since 2012 we can comfortably say that we have a wealth of experience in this field. Having worked with the likes of Post Office, American Express GBT, Heart of London Business Alliance and many more, we have produced a wide range of solutions.
Reaching Your Goals with Video
Your videos are about telling stories, driving excitement, building knowledge and creating engaging experiences with your audience, and it's our passion to help you achieve this. We love to think of ourselves as innovators based on the impactful solutions we've provided before, and with our team of expert creatives across the board we know we can hit those goals for you.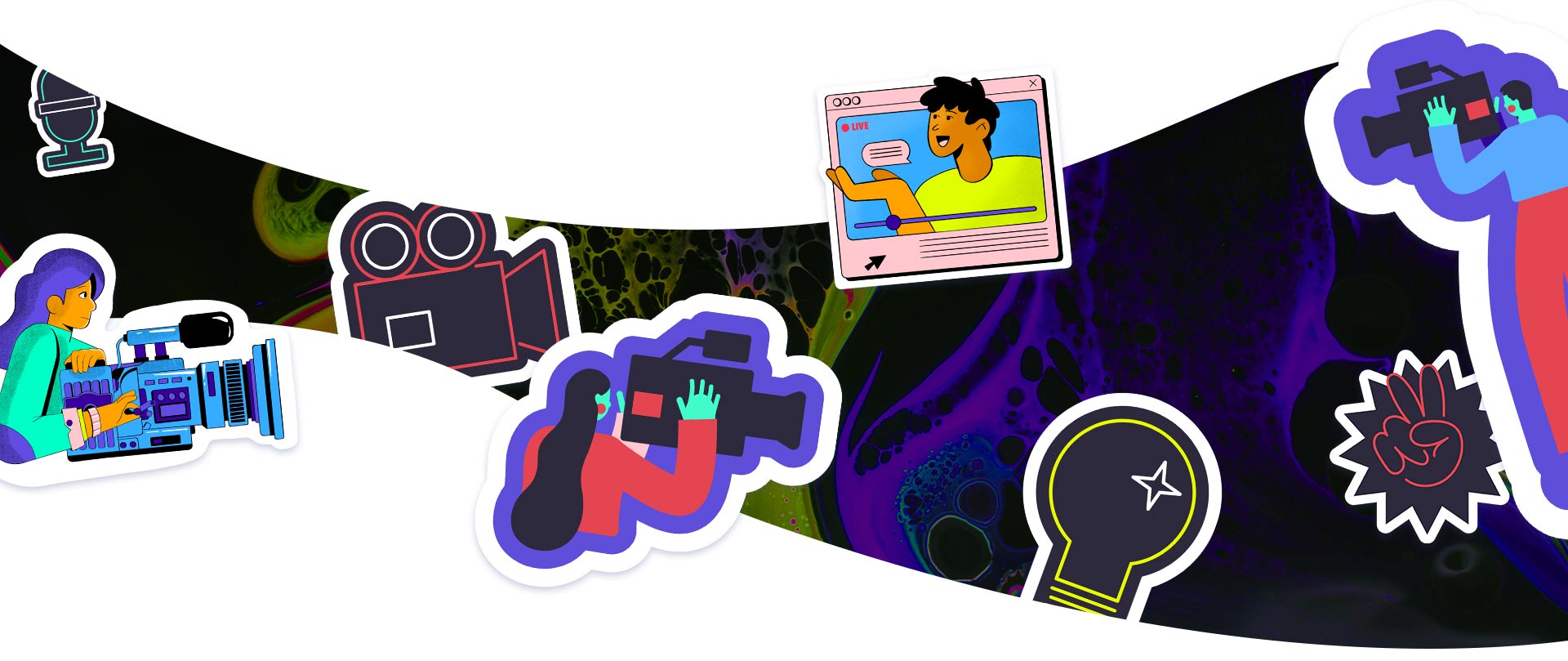 Types of Corporate Videos
Business explainer: A piece that helps you promote what your business or product does.

Campaign or promotion: A creative way to engage with your audience about offers, events and things related to a product, service or event.




Internal motivator: Videos to use within your corporation to spike a rise in business (we can also suggest creative concepts and offer supportive materials to help engage with your team and incentivise them to join in).




Highlights video: A great way to keep a record of past events for training, keeping your audience updated, and showcasing what you've been upto and involved in.




Business updates: Great for internal comms, where we film interviews of people in places that have valuable information they need to impart on their teams and staff.




Showcasing your brand: great for B2B/ B2C little videos that help reengage with your audience and customers.




Pre recorded virtual events: generally great for awards, with presenters, virtual stages and graphics.
Speak to us about your video needs
Video Campaign: American Express GBT, Travelers Stories
Highlights Video: Heart of London Business Alliance, St James Garden Party
Virtual Event: Emap, Elektra Awards
Talking Heads: Revo, Liverpool 2019
The Production Process
1 - Whichever video production service your require, after being supplied with a project brief, we always start with a kick off meeting to get to the bottom of what you are looking for, this is so that we can advise on all the areas we can help, along with looking at budget and timescales and showing you what's achievable.
2 - We'll provide a roadmap of solutions discussing crew, deadlines, location and expectations. Along with a list of requirements and timestamps in order for us to meet your deadlines.
3 - With all the agreed plans in place, we orchestrate the equipment, film crew (and cast, if need be) to be on location (or in studio), and make our checks with the locations and specifications and risk factors
4 - Filming commences
5 - Once all filming has been completed, we then enter the editing stage of the project. Where our editors and motion graphic team either storyboard or produce the pre-agreed content required
6 - Approval process and amends
7 - Sign off of the project
8 - Video files supplied
Speak to us about your video needs
Campaign: Discover Leicester Square, LSQ60 Welcome Video
Highlights Video: William Reed, World Steak Challenge
Business Explainer: Events Crate
Campaign Video (Hybrid with Animation): Post Office, Careless Clicks
Full Service from Recording to Editing
As described in our process, you can see that it's not just video recording. We offer the full service of production from briefing, to concepts, to editing and final formatted solutions.

Crew
We have an wealth of experienced film and editing professionals on board to handle anything from small to large scale productions

Casting
We are also able to cast actors and presenters for more creative projects such as campaigns, virtual events and internal incentivised pieces. As well as hair & makeup artists too.

Support and Advice
Having worked in video production since 2012, we are able to provide advice and support across video tech, limitations, equipment and so much more.
Creative Guidance
Having worked over a multitude of video projects our team are equipped to provide creative concepts for your needs, we have been known to go "outside the box" and produce outstanding solutions.
In-house Equipment
Having the right equipment is vital to what we do, we are always updating to the latest tech and equipment in order to produce high end results every time.